Aakriti Photo Studio is a renowned photography service provider. I had the opportunity to work with them and design and develop their website from scratch. I made sure that the website was visually appealing, user-friendly, and responsive to ensure that it could be accessed on any device.
One of the key areas of focus for this project was to showcase the company's portfolio and services in an attractive and user-friendly way. I made sure that the website was easy to navigate and provided all the necessary information to visitors. Additionally, I also took care of the website's security and fixed any malware issues that the website had been facing, this ensured that the website was safe for users to visit.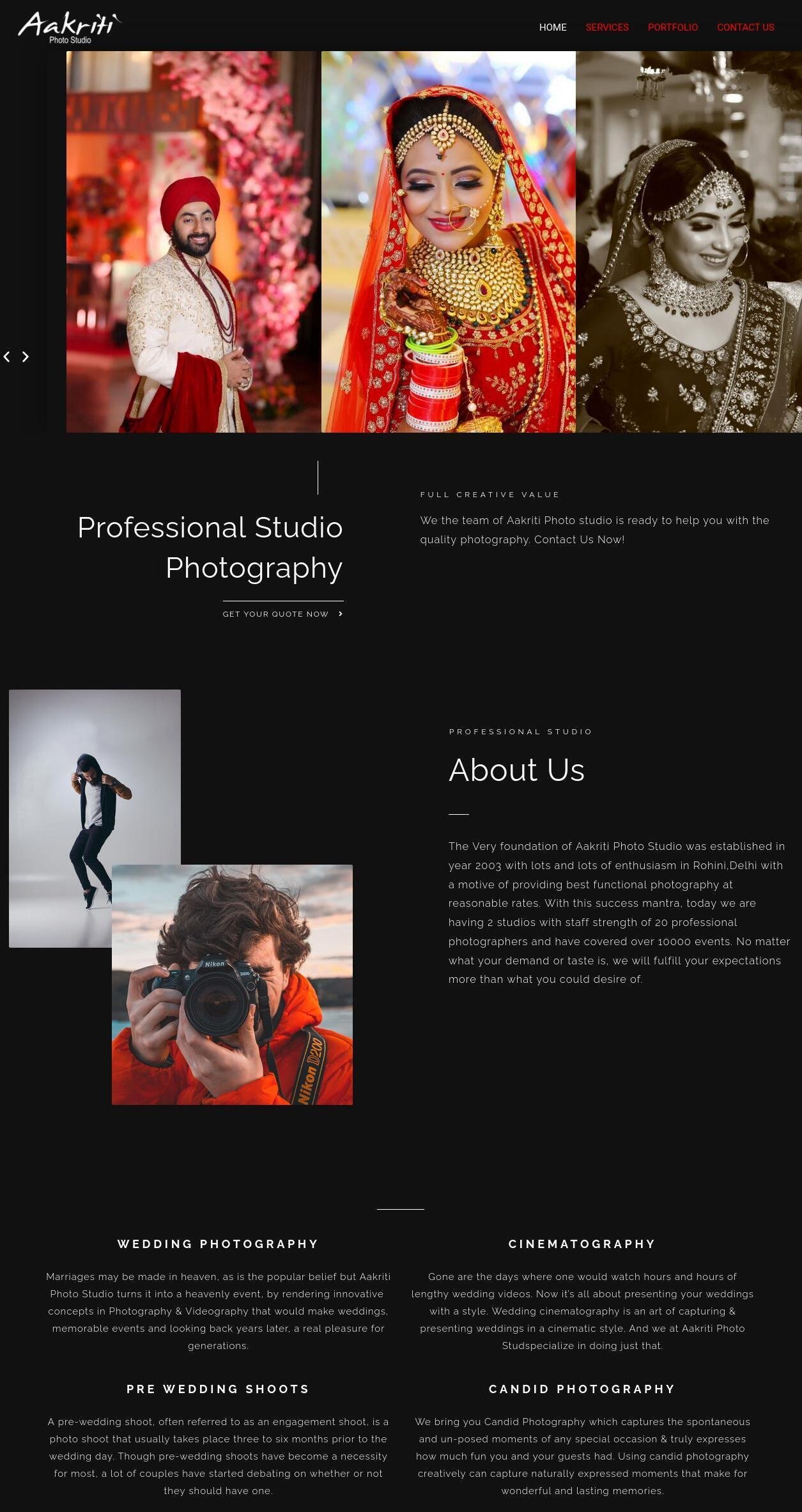 It was a challenging project but with my expertise in web development and design, we were able to deliver a website that exceeded the client's expectations. The website not only helped them to improve their online presence but also helped them to attract more customers.
I am proud of the work I did for Aakriti Photo Studio and I am glad that my efforts helped them to achieve their business goals. I look forward to working with them again in the future and help them achieve their digital marketing objectives.